A Beautiful Men's Recovery Facility to help with Drug and Alcohol Addictions
Enjoy sober living in hollywood florida with a breathtaking view of the ocean.
Start your journey to sobriety today!
The Cleveland House
The Sober Living In Hollywood Florida is a men's adult sober living facility that has been operating since 2003.We will work with you every step of the way in this peaceful and serene sober living house to ensure you have all the right support.
Beautiful Ocean View
Our location on the breathtaking Hollywood beach provides a beautiful environment where you will start your recovery journey. In our recovery center, you will enjoy an alcohol-free and a drugs-free environment which will speed up your recovery process.
Sobriety Comes First
Our mission is to help anyone who is suffering from Alcohol Dependency and or Drug Substance Abuse. We have been helping people successfully for over 10 years. We offer and provide the very best in sober living and we are affordable.
Full Support
Our staff lives on the property therefore someone is always available to talk to you no matter what the circumstance.
Lots To Do!
Keep your self busy with exciting water sports, Volleyball, Fishing expiditions, relaxing yoga, rollerblading, running and more. At Cleveland House, it's never a dull moment!
Get Help Today
Our Men's Halfway House Sober Living In Hollywood Florida is a structured environment. We have AA, NA and 12 Step Meetings at our Heated Swimming Pool.
Call Today and start your journey, you'll be glad you did.
1-888-80-SOBER
Why Cleveland House will help with your Recovery
You will be able to live in an environment free from drugs and alcohol.
At our Men's Halfway house, your recovery is our primary focus. Our goal is to make sure you feel right at home and we have helped thousands of friends like you in their journey to get clean!
There are amazing facilities that will make your recovery journey more enjoyable. With each passing day, you will find joy in staying sober as you listen to different success stories.With the ocean just 100 steps away from our location, you will always have a "Searene" and pleasant experience.
Focused Effort on your recovery:
To ensure that every concerned person takes part in your recovery, we keep our lines of communication open.  Our recovery center's management will keep in touch with your family and private therapist to ensure that everyone participates.
Our director, Alan Rubin personally relates with the residents and will be a friend that will tell you it is possible to regain your sobriety. The mentorship programs also play a huge role in the recovery program.
Mentorship & Sponsorship:
To fully support you in your recovery, our recovery center has a mentorship program where you will associate with like-minded people. The senior residents will also assist you to get sponsorship which will further aid in your recovery.
The more you attend the mentorship programs, the stronger you will be in your determination to remain sober.
Alcoholic Anonymous and Narcotics Anonymous Meetings:
All meetings are open and held poolside. At the Sober Living In Hollywood Florida, camaraderie runs high. Senior residents assist newcomers in getting to outside meetings and help them find sponsors and support groups, like the West side men's group every Thursday night at 730 PM.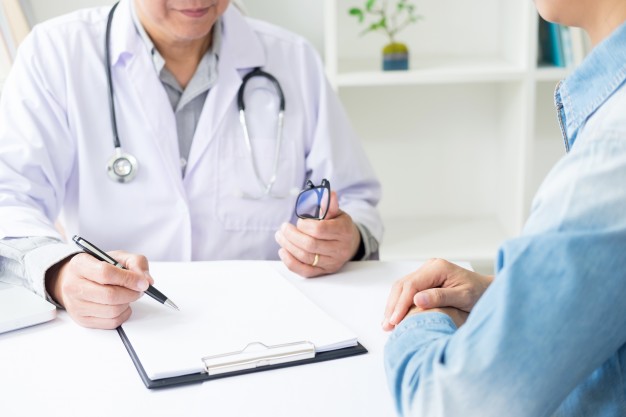 We know it is possible to live alcohol and drugs free
Since 2003 when we opened our doors, we have seen men turn from being addicts and becoming sober again. With this, we are sure that you will also recover after following our 12 steps plan. Try us today and experience the transformation you have always been craving for all these years.
Some of our residents have claimed to have been in the wrong crowd which was the source of their problem. When they came to our recovery center, they joined like-minded people which made it possible to change.
Benefits You Will Enjoy in Our Recovery Facility
Free Gym Membership
When you are at Cleveland House recovery center, you will have access to LAFitness free of charge. This will make it possible to maintain your physical fitness without incurring additional costs.
Access to High-Speed Internet
You will be able to access your social media platforms, watch your favorite YouTube videos and access other sites.
24-Hours Access to House Computers
You will be able to access house computers at any time of the day or night.
Access to Washer and Dryer Amenities
There is a well-maintained washer and dryer at our recovery facility. You will be able to do your washing at a time that is convenient for you.
Direct TV in every room
The management has provided a digital television in every room where you will access all channels.
Shuttle Services To and From the Airport
In case you need to use the airport to or from our treatment facility, shuttle services are available.
Heated Swimming Pool
If you love swimming, you will not have to worry about the water being too cold. There is a heated swimming pool that is accessible to all residents.
A fun and open lounge area
For those times when you need to have a good time with your friends in our recovery center, there is a fun and spacious lounge area. A place for you to relax and enjoy your surroundings.
Access to the beautiful Hollywood beach
Cleveland House Treatment center is 100 steps from the ocean. This means you will easily access the beaches whenever you need to relax and enjoy the ocean breeze.
A clean environment free from alcohol and drugs
At the Cleveland House Recovery Center, our entire focus is on keeping the enviornment clean and drug free! This will ensure that the journey to sobriety will not get interrupted.
I am a vistor to the Cleveland House pretty much every morning now for the past 30 days. I am very grateful for the service  and hope that it provides to those in need. I visit the House for the A.A. meetings and the fellowship of sobriety!! Thanks AL
The Cleveland House is a great place to get Sober! The location is amazing, close to a lot of restaurants and the beautiful boardwalk. Great meetings every morning at the house, lots of support from other men trying to achieve sobriety.
The Cleveland House is a true life saver for me. I came in here a broken man, but my life is coming back together. They stress sobriety and unity. I owe my life and sanity to the Cleveland House.
Would certainly highly recommend this House to you in recovery. It has helped me restore my life.
The Cleveland House is a great place to stay when your life is out of control and your in need of help. Always someone here to talk to if your struggling with things.
They are helping me to stay sober & get my life together. Great location too!
The Cleveland House has veen a great palce to live for the last 5 months. The atmosphere and the people around here make it very comfortable for myself and for my family. Thank you being here!
Great location, Great guys living in the house. House manager works with you. Excellent place to begin your recovery.
It's never too late to get help
CALL: 1-888-80-SOBER
Address:
320 Cleveland Street Hollywood, FL 33019.
Email:
recoveryflorida@comcast.net